Creating and sustaining the most important bonds
Designed by stylists, for stylists and their clients, our high-performance products combine proprietary Symbio-Phi Technology
and nurturing superfoods to achieve a deeper level of hair health, strength and wellness.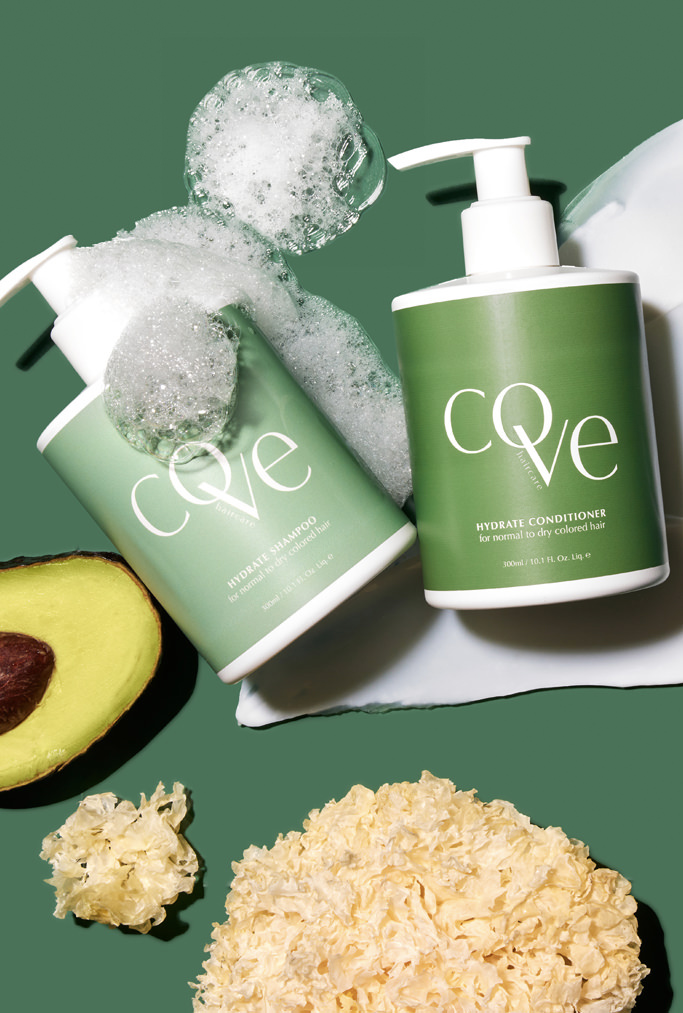 The recipe for healthy hair - symbio-phi technology + superfoods
Our bond boosting technology
Hair damage is inevitable. And the causes of hair damage are everywhere. From harsh products with harsh ingredients, or that cause buildup, to over-brushing and heat styling to sun damage, diet and chemical treatments, hair is often pushed to the limits. Symbio-Phi Technology is designed to answer and repair damage, with a balanced ratio of Amino Acids and proteins that promote a healthy scalp environment, visibly improve the condition of hair and encourage healthy hair growth. This technology is found only in COVE products and is the foundation of every one of our formulas.
A healthy, balanced diet for your hair
What makes superfoods so super? They possess maximum nutritional value. We all know about the great things they can do when incorporated into a daily diet - but they're equally powerful as ingredients in a haircare routine. And just like certain superfoods are attached to specific health concerns, they're also effective for specific hair concerns. Rich in antioxidants, minerals, amino acids, healthy fats and vitamins, superfoods help moisturize, protect, and strengthen from scalp to strand.
And sometimes what's not in a recipe is just as important as what is. That's why COVE formulas are sulphate free, paraben free and phthalate.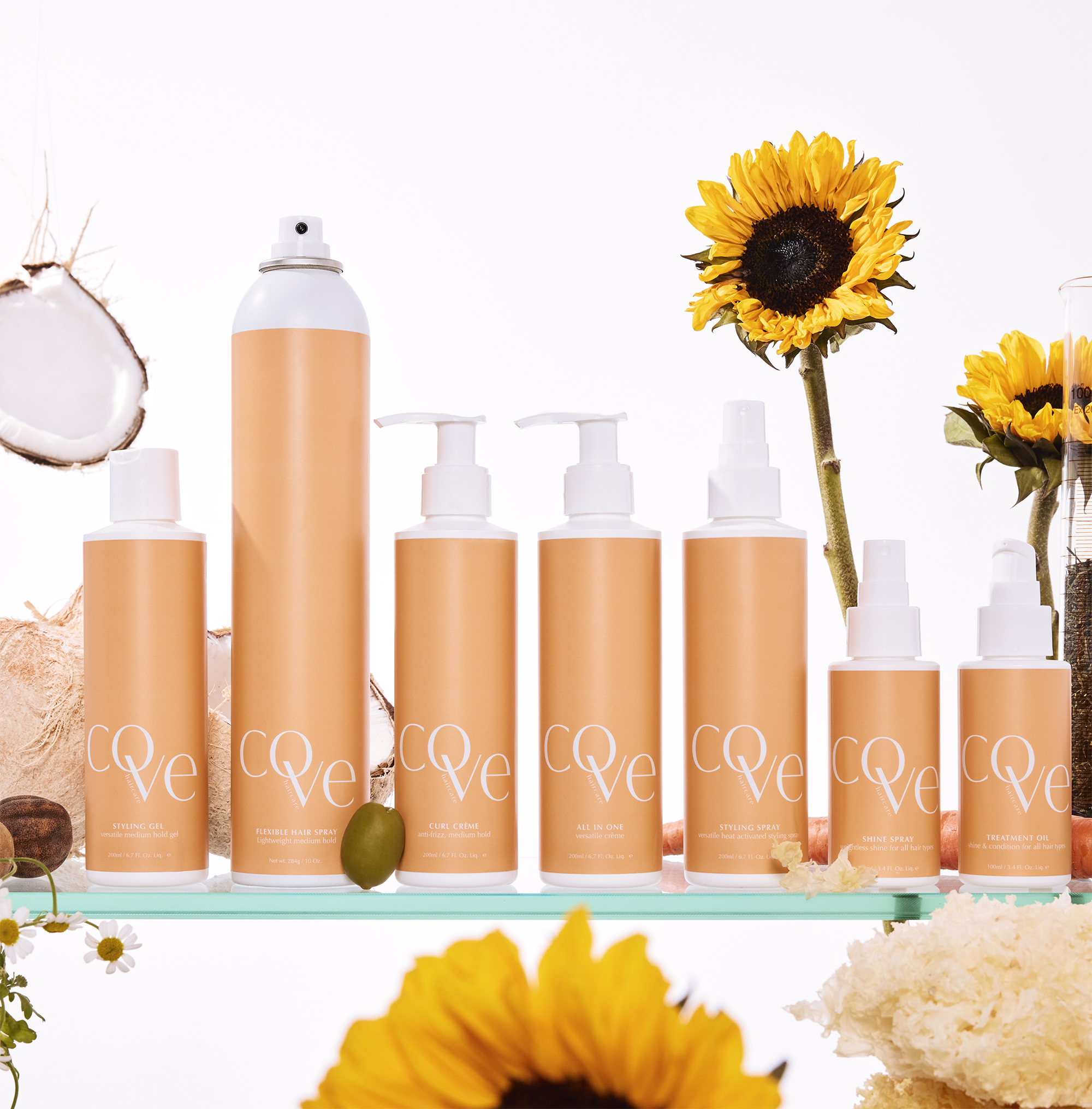 Proudly Professional
Designed by stylists, for stylists and recommended to you by the person you trust most with your hair.
High performance
High-tech meets superfood ingredients for stronger bonds and healthier hair. Our formulas combine our proprietary Symbio-Phi technology–an amino acid complex that repairs broken bonds that give structure, shape and strength to hair–with nourishing oils and extracts to replenish and restore hair to its optimal condition.
Simple + sensible
Cove takes the complexity out of haircare in favor of simple care and styling solutions that just make sense. Every one of our products targets a specific concern so you can care for your hair like a pro.